Fall Season Dates
July 13th – Captains Meeting at 7:00 at Boise City Library, downtown location.
WILLIAM F. HAYES MEMORIAL AUDITORIUM
Location:  The Auditorium is on the 1st floor of the Main Library with an entrance on the south corner facing 8th Street.
July 29th – Team Registration Due
July 30th – August 13th – Player registration (regular fees apply)
August 14th – end of season – procrastination fees in place
Season will start August 21st.
For information on fees and dates, please refer to our registration page.
Season starts in August and runs through October.
---
SISL Summer Co-Ed
Team & Player Registration will be due May 21st
Game play:
Competitive Division – June 9th – August 4th (Thursdays)
Recreational Division – June 8th – August 3rd (Wednesdays)
Find out more about our about summer co-ed league.
All games will be played at the Jabil Fields in Meridian.
If you have any questions, please direct them to Seth Hersom.
---
Looking for team?
Click here to fill out a form with information about what you are looking for and we'll help put you in touch with a team looking for a player.
---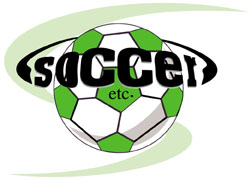 Shop Soccer Etc.
Serious soccer equipment for serious soccer players. Soccer Etc. offers team discounts of up to 20% for teams of 14 players or more. Go to Soccer Etc. to find out more.