Spring 2018 Season Information
General Spring 2018 season team captain's meeting was held on Wednesday, January 17th, 2018 at 7:00PM at the Boise Public Library (715 S Capitol Blvd in the William Hayes Room).
Team Registration for Spring 2018 season is now closed.
Season will start March 9th, 2018.
Please click here to register. For more details on Registration, please visit the Registration page.
---
Looking for team?
Click here to fill out a form with information about what you are looking for and we'll help put you in touch with a team looking for a player.
---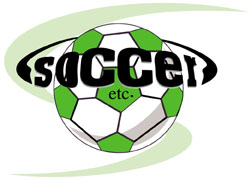 Shop Soccer Etc.
Serious soccer equipment for serious soccer players. Soccer Etc. offers team discounts of up to 20% for teams of 14 players or more. Go to Soccer Etc. to find out more.