Fall Season Dates
July 13th – Captains Meeting at 7:00 at Boise City Library, downtown location.
WILLIAM F. HAYES MEMORIAL AUDITORIUM
Location:  The Auditorium is on the 1st floor of the Main Library with an entrance on the south corner facing 8th Street.
July 29th – Team Registration Due
July 30th – August 21st – Player Registration
Please make sure you are paying the correct amount for the number of teams you are signing up for. Before entering your payment information, check the correct number of boxes to match the number of teams you are signing up for.
1 team: $50
2 teams: $65
3 teams: $80
Season will start August 26th. The schedule is posted here.
For information on fees and dates, please refer to our registration page.
Season starts in August and runs through October.
---
Looking for team?
Click here to fill out a form with information about what you are looking for and we'll help put you in touch with a team looking for a player.
---
Referee Clinic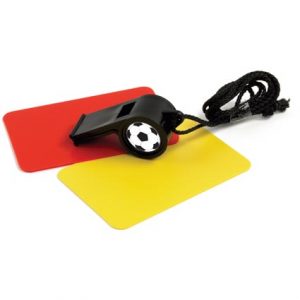 Entry Level Referee (Grade 8)
IYSA Office
8030 W. Emerald Street, St 175, Boise, ID, 83704
Dates: August 20, 2016 (8:00 AM – 5:00 PM)
August 21, 2016 (8:00 AM – 5:00 PM)
August 27, 2016 (8:00 AM – 5:00 PM)
Details: This clinic is arranged in two parts. Part one MUST be completed online prior to attending the classroom portion. The online portion is found here. There are 18 modules that must be completed. The first module that is called Introduction does not have a quiz associated with it and therefore it does not have a certificate of completion associated with it. For the remaining 17 modules you must complete the module, pass the quiz, and keep a copy of the completion certificate to show me that you have satisfied all 17 sections. This means you will have 17 completion certificates, one for each section. Each one of the modules will want a Clinic Number. For this clinic use Boi.8.20.2016 for the clinic number. The cost of the clinic is $35. The cost for certification is $40. Thus the total cost is $75.00 Please make a single check payable to ISRC. Cash is acceptable too. First time referees that will be working SISL games can get their fees paid to attend and for the certification as well.
Contact: Jason Hutchinson hutchinson.jasonj@gmail.com
---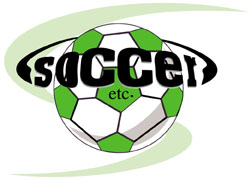 Shop Soccer Etc.
Serious soccer equipment for serious soccer players. Soccer Etc. offers team discounts of up to 20% for teams of 14 players or more. Go to Soccer Etc. to find out more.