Prime Time Summer Coed
The SISL will once again offer Prime Time Summer Coed. Competitive team registration is open and will close on Saturday, May 20. Competitive and recreational player registration will open after team registration is complete. Games will start the first full week of June. Visit the summer coed page for more information and registration links.
---
2017 Paul Scherer Tournament
The SISL will hold the 2017 Paul Scherer Adult Invitational Tournament on June 2-4 at Ann Morrison Park in Boise, Idaho.  Team registration is open. Visit the tournament page for more information!
---
Spring Season Information
February 1 – Player Registration is closed!
*Please make sure you are paying the correct amount for the number of teams you are signing up for. Before entering your payment information, check the correct number of boxes to match the number of teams you are signing up for.
*If you are signing up for more than one team, please select all teams by clicking the multirostering option before logging in.
*Please note you will be charged a 2.5% convenience fee for debit/credit card transactions or a $5.00 convenience fee for eCheck transactions.
*The Spring 2017 Season is called Off Season 2017 in the registration program.
1 team: $50
2 teams: $65
3 teams: $80
*Please click here for directions to make sure you register correctly.
Season will start on March 12 and the game schedule is posted.
---
Looking for team?
Click here to fill out a form with information about what you are looking for and we'll help put you in touch with a team looking for a player.
---
Salt Lake International Cup
June 30 – July 2, 2017
The Salt Lake International Cup is inviting teams from coast to coast and from around the world.  This tournament is held at the Regional Sports Complex that has world class fields, and is located 5 minutes from the Salt Lake International Airport. Click here for more information.
---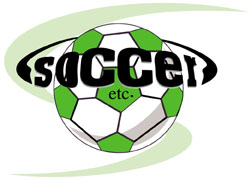 Shop Soccer Etc.
Serious soccer equipment for serious soccer players. Soccer Etc. offers team discounts of up to 20% for teams of 14 players or more. Go to Soccer Etc. to find out more.